Black Friday is just around the corner, and it's not all about shopping for physical goods this year. This time, it's your opportunity to supercharge your website or online business with Black Friday dedicated server deals. At LeapSwitch Networks, we're excited to bring you exclusive offers that will help you upgrade your dedicated hosting at pocket friendly pricing.
In this blog, we'll guide you through the world of Black Friday dedicated server deals in simple terms. You'll discover how these deals can boost your website's performance with powerful hardware, provide you with ample storage, and ensure your site is always available to your visitors. Plus, we'll show you how our 24/7 customer support is there to assist you whenever you need it.
So, if you're ready to make your website faster, more secure, and better than ever. Black Friday 2023 is the time to know these fantastic hosting deals and take your online presence to new heights.
Black Friday and Cyber Monday are the biggest shopping days of the year, and it's also a great time to save money on dedicated servers. Get up to 50% off on this Black Friday/ Cyber Monday 2023. In this black friday you will get a high-performance dedicated server at effective price. Dedicated servers are ideal for businesses of all sizes, as they offer the best performance, security, and reliability.
With LeapSwitch's dedicated servers, you'll get:
Powerful hardware with the latest Intel Xeon processors and high-speed memory
Large storage capacity with RAID-1 arrays for redundancy
High bandwidth with 1000mbps port speed
A variety of operating systems to choose from, including Linux, Windows
24/7 customer support
99.99% Network and Power uptime
Why Choose LeapSwitch Networks Dedicated Servers?
We are offering our best dedicated servers at effective pricing in this black friday.  As Black Friday approaches, Leapswitch Networks is thrilled to unveil its exceptional dedicated server deals, offering businesses the chance to upgrade their online presence with unparalleled performance and value.
🔹 Prices starting from Rs 3500 / $43.75 / month
🔹 Up to 128GB RAM
🔹 Up to 3.84 TB storage
🔹 Lighting-fast storage
🔹 10TB bandwidth
Checkout here all Black friday dedicated server deals
For INR
For USD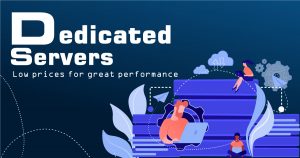 Offers From Leapswitch Networks in Black friday 2023
Our dedicated servers have lightning fast speed. They have the latest Intel Xeon processors and quick memory, making your website or app run smoothly.
🔹 Pick Your System: You can choose different configurations and operating systems such as different editions of Windows or different flavors of Linux.
🔹 Always Here to Help: Need help? Our support team is here 24/7, ready to assist you. We are like your tech-savvy friends, always a message away.
🔹 Always Online: With LeapSwitch Networks, your server will be online almost all the time (99.99% to be exact).
🔹Location advantage: We are offering dedicated servers in Indian location like Mumbai, Pune, & Delhi Location.
Don't miss out on these incredible Black Friday deals from Leapswitch Networks. With prices this low and specifications this high, it's the perfect time to upgrade your hosting. Whether you need servers in Mumbai, Pune, or Noida, we've got you covered. These deals won't last long, so act fast and take your website's performance to the next level with Leapswitch Networks.