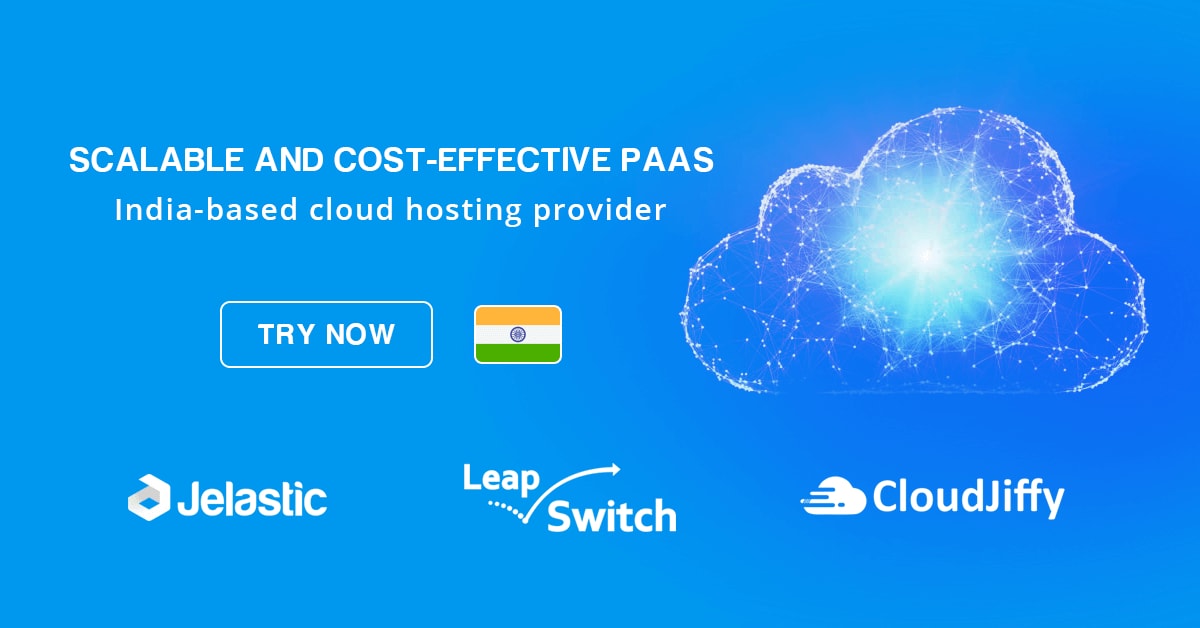 Today we are excited to announce a strategic partnership with Jelastic, a company that is specialized in Platform-as-a-Service Cloud. As a result of this collaboration, Indian developers, startups and companies with IT departments will benefit moving their projects from traditional hosting to the cloud in order not to compromise on modern DevOps functionality, scaling or flexibility.
"The demand for modern PaaS solutions across India keeps growing immensely due to the rapid evolution of IT companies in this area. Understanding the need in transformation, Leapswitch made a step from traditional hosting to the advanced cloud offering to satisfy the requirements of customers. And we are glad that Jelastic platform with all its DevOps-oriented functionality can support these intentions and turn them into reality," – said Ruslan Synytsky, Jelastic CEO.
Jelastic stands on a high wave of PaaS market, providing intuitive and friendly UI, a rich marketplace with one-click deployment of pre-packaged applications, add-ons and clustered solutions, application migration with zero code change, automated scaling and other cloud benefits. Besides, Jelastic provides technical assistance while moving legacy applications from traditional hosting to container-based cloud-native workloads, allowing developers to accelerate application development processes, improve scalability and efficiency of their projects.
"Our partnership with Jelastic is exciting as it helps us differentiate in a competitive market. During an extended private beta with our existing customers, we found that Jelastic solves the current pain points of deployment, capacity planning and ongoing management. We look forward to a long and successful relationship with Jelastic,"- said CEO of Leapswitch, Ishan Talathi.
Leapswitch is one of india's largest cloud infrastructure service supplier since 2006 with worldwide distributed data centers. Leapswitch offers the latest Intel processors and due to premium Tier 1 bandwidth assures maximum uptime for over 16000 customers. All the servers come with RAID capability for data security and IPMI for out of band connectivity. Leapswitch offers 24x7x365 technical support and industry-leading 30 minutes response time guarantee from the helpdesk.
Leapswitch and Jelastic will collaborate to ensure that their customers can gain faster deployment, automated management, and easy scaling, having routine configuration tasks covered by default. Therefore, developers will get a possibility to concentrate on coding rather than spending hours setting up a server to get it alive.
Multilingual and auto-scalable CloudJiffy PaaS powered by Leapswitch modern infrastructure forms a rock-solid cloud offering for the Indian market. Try it now for 14-days free trial simply registering at https://cloudjiffy.com/